Dental implants
Serving patients throughout East Grinstead, Crawley and Royal Tunbridge Wells
Dental implant treatment can change your life. Whether you're replacing a single tooth, or a complete smile, dental implants offer secure teeth that feel just like your own, restoring both your smile and your quality of life.
Not only can implants recreate natural-looking teeth, but they also safeguard your overall dental health. Replacing missing teeth is extremely important, as missing teeth cause bone loss which will age your face and could potentially cause adjacent teeth to become loose too.
At Oakmead Dental Care we can assist with all implant cases, from the simplest to the most complex. Our patients have the peace of mind that they can access progressive technology and benefit from a wealth of experience from our implant dentist, Paul Cassidy.
What is a dental implant?
Putting it simply, a dental implant is an artificial root made from titanium which is used to take the place of the original root, securely bonding with the jawbone over time. Once the new root has fully healed, which usually takes between 3 to 6 months, this is used to attach replacement teeth in place using crowns, a bridge or a denture. These replacement teeth are carefully crafted to ensure they match your natural teeth, leaving you with a beautiful, natural looking smile.
Types of implant
Single implant – implants can be used to replace a single tooth, restoring your smile with a single implant and crown.
Multiple implants – if you have a gap from a few missing teeth, dental implants can be placed to securely fix a dental bridge in place.
Full smile restorations – If you are missing a full arch of teeth, or the full set, 4 to 8 implants can be placed to securely attach a denture. Anchoring dentures on dental implants ensure that they do not slip and are comfortable.
Why choose dental implants?
Crowns, bridges and dentures address the short-term cosmetic problem of missing teeth but do nothing to stop bone loss. Crown and bridge dentistry also requires grinding down healthy teeth leaving them at much greater risk for cavities and tooth failure. Dentures become uncomfortable and unstable over time as the jawbone shrinks causing eating and speech problems.
With dental implants, replacement teeth are securely anchored without compromising any neighbouring healthy teeth. Dental implants, like natural teeth, stimulate the jaw and stop bone loss.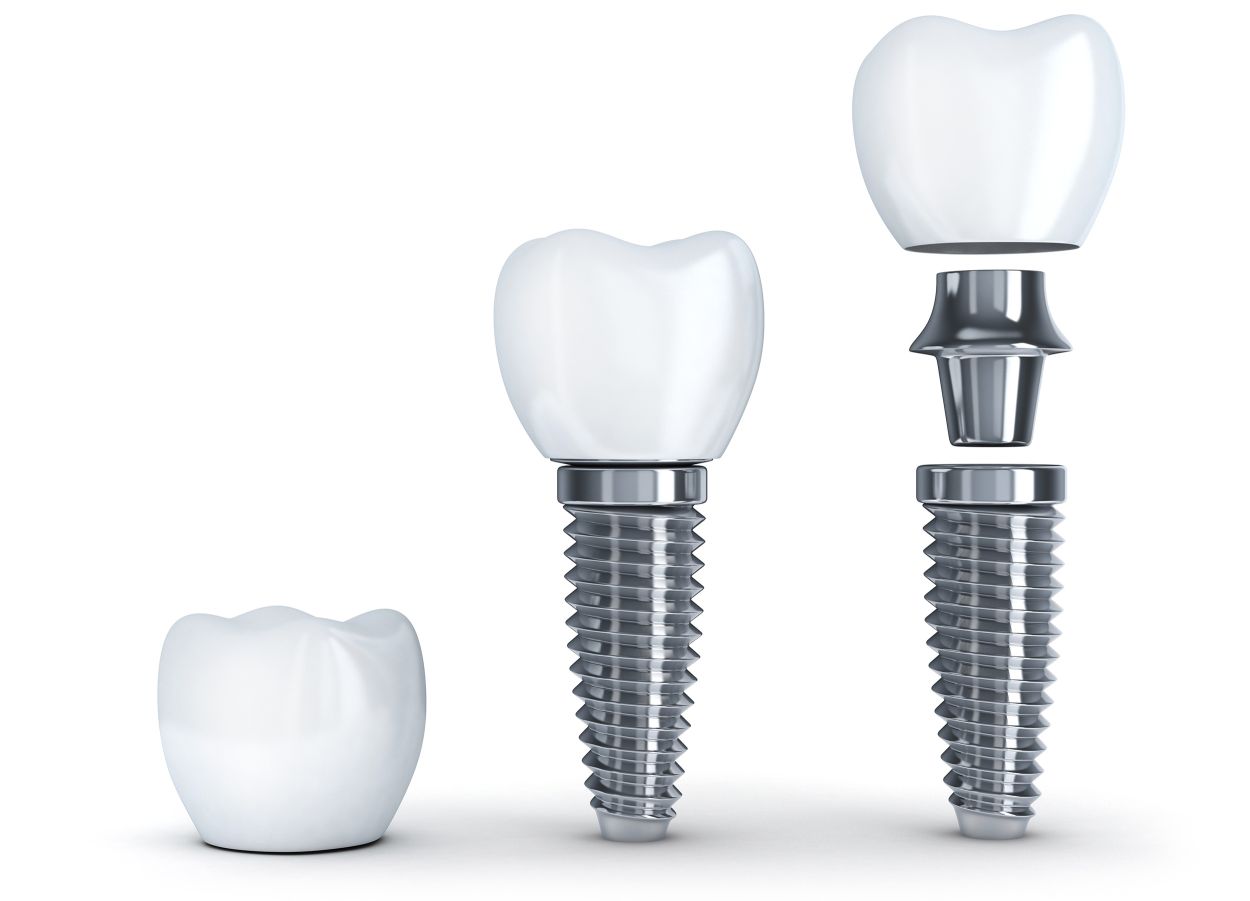 The benefits of implants
Implants look and feel just like natural teeth – you shouldn't notice any difference.
Implants provide permanent stability and comfort without affecting healthy teeth.
Implants won't come loose or fall out.
Implants can last for many years if you maintain good oral hygiene.
Implants prevent ageing bone loss, by stimulating your bone structure and stabilising the surrounding teeth.
Are you suitable for treatment?
Patients must have healthy gums and enough jawbone to support dental implants. At your initial consultation Paul Cassidy will use x-rays and scans to establish if pre-treatment is required and will explain this further.
Some patients may need to see a hygienist for a course of treatment to ensure their gums are strong and healthy before the dental implant process can begin. Paul will also check that there is sufficient bone for an implant to be placed successfully at this initial consultation. If there is insufficient bone you may need to need pre-treatment before your dental implants can be placed. This may include oral surgery procedures such as bone grafting, bone expansion or sinus lifts.
Book a FREE Dental Implant consultation with Paul today
to find out more about how dental implants could change your life!
Before and after