Dentistry done differently
Oakmead Dental Care is an innovative and exclusive private dental practice, caring for patients throughout East Grinstead and beyond since 1989. Whether you're looking for an oral health examination, a hygienist visit or a smile makeover, we've carefully planned every detail of your visit.
Combining our clinical excellence with technology and a warm friendly team, we've created a friction-less experience that allows us to focus on what matters most - you and your comfort. We promise that each visit will be personalized, clear, and inspiring. Every time.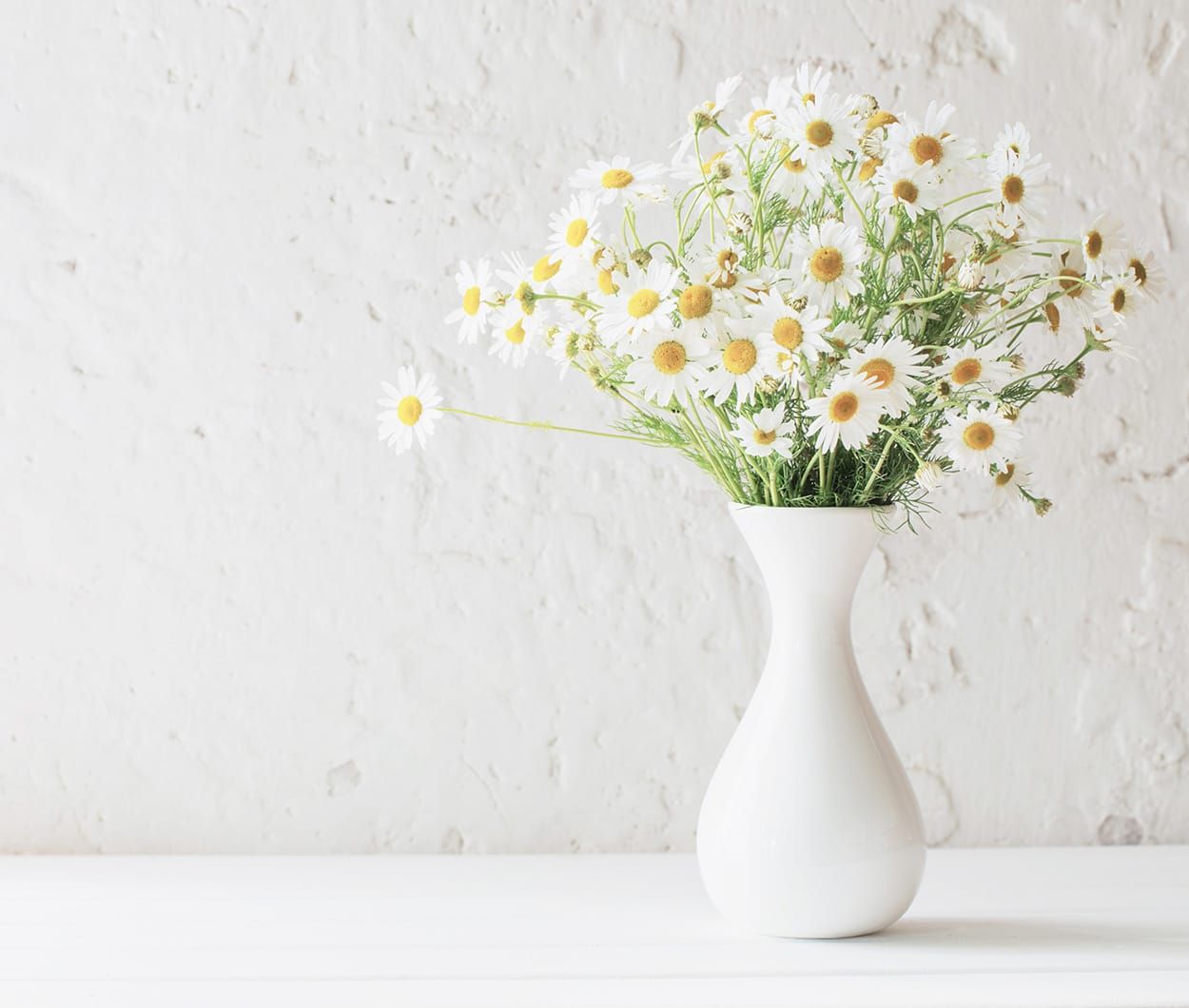 People are talking about us
The biggest complement we receive is when our patients refer their friends and family to Oakmead Dental Care. In fact, we have built much of our practice on these valued, trusted recommendations over the years. Read our reviews to hear why our patients are recommending us…
Patient reviews
I have been a patient of Paul, at Oakmead Dental Care in East Grinstead, for around 8 years. Whilst for many a trip to the dentist might be at the bottom of their wish list for obvious reasons, I have to say that I always look forward to seeing Paul and the staff at Oakmead. They are simply delightful, very kind and courteous and above all at the very top of their profession. I can safely say that I feel exceptionally fortunate to have found Oakmead and I would recommend them to anyone and everyone with no equivocation whatsoever. Just brilliant in every respect. Thank you to everyone at Oakmead!
Very kind & helpful. A high standard of care & treatment.
Paul Cassidy brilliant dentist,implant perfect.
This dental practice is phenomenally good! From the moment you walk in with lovely reception staff and a waiting room that has a non-clinical feeling through to the moment you leave, it's a very good experience. The people working there are immensely kind and take their time to explain procedures and available options. We also like how experienced they are in terms of dealing with patients who have anxiety and patients with very complex needs. Whilst I didn't approach the practice about myself initially, seeing their approach led me to book in having not gone to the dentist for more than 10 years. I walked into my first appointment feeling nervous and very teary. I left the appointment feeling relieved, smiling and with further appointments booked to see the hygienist and for teeth whitening! Can't recommend highly enough. Thank you!
I cannot express enough enthusiasm for Oakmead dental practice. From the moment I walked in, I was greeted with warmth and genuine care. Dr. Hopkins' expertise and passion for dentistry are palpable, and his attention to detail is remarkable. The entire team works seamlessly to create a positive and comfortable experience. In particular, Sophie and Emily are outstanding receptionists and dental nurses. Their professionalism, kindness, and efficiency makes every visit a pleasant and smooth experience. I am beyond impressed and grateful for the exceptional dental care I received.
I have been here twice for hygienist visits and dental check-ups and I have no complaints. The customer service by the Reception team is really top notch, the clinicians are all amazing and so friendly, they really make me feel at ease. I will recommend everyone to go here.
I have been visiting Oakmead Dental for 4-5 months now and it's has been fantastic. Andy and team have been so informative and incredibly professional, I couldn't fault them. It has been great getting to know them and I can happily say I have found a brilliant dentist and will be coming back in the future. Thank you for the smile!
I had a molar extracted and was terrified about having it extracted. My dentist Paul Cassity talked me through the process and reassured me at every stage. I was pleasantly surprised to know the tooth had been taken out not realising it had. Fantastic dentistry. I would recommend this practice to any prospective patients.
Fantastic with children, lovely professional dentist.
As I am interested in pursuing a career in dentistry, I did some shadowing at the practice. I witnessed fillings, root canal treatment and I even got to see what a hygienist does with Debbie! Also, the staff are absolutely brilliant - Sophie and Jess were more than happy to answer my many questions! If I become even close to being a dentist like Dr Hopkins I would be incredibly proud. Thank you so much for having me!
I've recently transferred to Oakmead Dental Care as I moved to the area, I started my Invisalign process back in December 2021 with Andy and I cannot highly recommended them enough, from start to finish they have been fantastic. I am so happy with the finish result and the time that he took to make sure I was completely satisfied with the finish result was brilliant. The staff are super friendly and always so helpful in booking appointments.
I can't rate this dentist highly enough. After suffering for years with dental phobia, being told to 'pull myself together' and 'don't be so silly ' from numerous dentists I decided to try hypnosis. Finding Andrew Hopkins open to working with the therapist was fantastic and has achieved amazing results. I can now happily attend my appointments and have treatment thanks to his understanding and true insight into my problem. I would not hesitate to recommend him or his caring , kind team to anyone.
I had Invisalign.and I am so happy with the results! look fantastic and the service is fabulous!. Top dental surgery, from reception to Doctors 100% recommend to anyone local.
I was extremely nervous after having not such great experiences in a NHS practice. I cannot rate them highly enough. Patience, calmness and real kindness, putting me at ease and giving me total trust in them. Oakmead have changed the way I feel about visiting the dentist...I am so grateful thank you.
Staff are very friendly and very professional. Went from an awful dentist in Crawley to oakmead and I wouldn't change a thing now.
Fantastic dental surgery. Exceptional service from all the team every time. They always ensure I get an appointment in good time, with friendly reminders & updates as and when I need them. They have been true professionals throughout Covid too - I can't thank you all enough.
EC
Elizabeth Collingridge
My family have been patients at Oakmead since we moved to East Grinstead twenty years ago. Mr Hopkins is exceptionally brilliant with kids and adults alike, it's such a laid back experience it doesn't even feel like a trip to the dentist. Rachel Charman is an amazing nurse and makes you feel immediately at ease. We've moved house three times since and still come to this practice which tells you everything you need to know. Lizzie Hayman
They made time to see me at short notice. Quickly resolved what I had an issue with. Dentist is one of the best I have ever been to. Keeps you well informed as he is working and explains what he is doing and why. I have also seen the hygienst at Oakmead and she is equally as good. Quality team, great service.
My two young children see Dr Hopkins at Oakmead and we're really happy with the service provided. Dr Hopkins makes their check ups fun and enjoyable - there is no fear of the dentist in our house! The nurses and reception team are always very professional and friendly, I'm sure they're smiling under those masks, would highly recommend.
I have been a patient at Oakmead for a number of years now and wanted to say that I always have a great experience with them. The surgery is clean with warm and friendly staff. Dr. Ash is my regular dentist and with his and the dental nurse's calm and professional manner, I always feel at ease.
I've recently transferred to Oakmead Dental Care as they came highly recommended. I'm a nervous patient, get very anxious pre and during appointment. From start to finish I felt like I was being listened to and my anxiety was understood. There's a very calm and professional atmosphere at the Practice. All of the staff I've spoken to have been incredibly compassionate and empathic. I would recommend this Practice to anyone, especially those who are apprehensive about seeing a Dentist.
I highly recommend oakmead dental care. I recently had Inman Aligner Invisalign to straighten my teeth, and I am so happy with the results! The whole team were kind, efficient & helpful and listened to all my worries
I've been visiting Oakmead for 16years and I'd never go anywhere else. They have such a wonderful caring and professional team I'd highly recommend. Especially to nervous patients! Also the children LOVE their 6 monthly visit!
Andy has been my dentist for many years. The care is always thorough and everything is explained at every stage. He and his lovely staff always make you feel relaxed and I have never felt anxious about any procedure. I could not recommend this dental practice enough.
Great dental practice. I needed an emergency appointment and was seen the same day. I'm an anxious patient and felt very well cared for. Would highly recommend.
I cant recommend Mr Hopkins and his team highly enough. I have had extremely good regular care but today had an emergency and was seen within a couple of hours of contact and the very painful problem resolved. If you need really good dental care the do go the Oakmead team
Excellent treatment from Andy and all of the staff at Oakmead.
I had a lovely experience. The dentist explains every step in the process and makes sure you are comfortable before he proceeds. Quotes for follow-up procedures also make it clear what you are going to be charged and an information packet explains everything you need to know.
Definitely the best Dental Practice I have been to. Oakmead staff were extremely helpful and efficient throughout the entire visit. Every aspect was smooth and relaxed and no trouble. All instructions on cleanliness and sanitising for Covid were clearly given and very easy to follow. The procedure was painless and very professionally done. If I could give Oakmead and all the staff extra stars I most certainly would. I highly recommend Oakmead.
My experience was very thorough. The service was great and there's a clear focus on attention to detail throughout the surgery. Oakmead has now become my go to, even though it's a little pricey. Will be back!
So glad I found this practice, amazing dentist and staff. Highly recommend for nervous people, so patient and gentle. Have enabled me to smile again
The team are fantastic throughout. Excellent service and the highest care received always. I thoroughly recommend this dental practise for all aspects of dental care
I've been going to Andy at Oakmead for my entire life (I'm 25) and have never had a bad experience. I had my first ever kind of dental procedure today and every single one of the team put me at ease and completely acknowledged how nervous I was. I would never go anywhere else, even living further away now I wouldn't want to go elsewhere. Highly recommend!
Oakmead Dental Care is a wonderfully welcoming, professional and friendly environment. The treatment by hygienist and dentist is of the highest order.
Excellent care every time I have visited, I would wholeheartedly recommend.
Having been attending Oakmead Dental surgery for a number of years now, I am always impressed by the friendly and courteous nature of staff. They always have time and take care to listen to any issues or concerns you may have. The practice is always spotlessly clean and feels very hygienic. Ash is my regular Dentist & Dental Nurse Rachel. Deb is my Hygienist all three are highly professional and have always given me excellent treatment, but all the staff are wonderful. I would highly recommend Oakmead.
My visits to Oakmead Dental Care is always a positive one every time despite the nature of the visit! This is due to the friendly, professional staff. From the receptionist, dental nurses through to the Dentist. I wouldn't go anywhere else. They put their patients at ease immediately with their welcoming manner.
Being going to Oakmead for 15 years, Andy and Jill never let you down or ram expensive options at you. Save the tooth I hear Andy say...highly recommended, in fact I have recommended many friends and family and they have moved to Andy with zero regrets.
Phenomenal practice and team. Both the dental professionals and the reception staff are simply incredible. I have had treatment and consultations and every time I am left speechless at the professionalism and expertise displayed by the team. I wouldn't hesitate to recommend this practice in the slightest.
I would highly recommend DrAndrew Hopkins especially if you have a nervous Disposition, he is very friendly and puts you totally at ease he remembers personal details and makes you feel like a valued customer Big thank you to all the wonderful staff that work there
Brilliant. Ashish is the best dentist I have ever seen. Highly recommend.
Moved here 5 years ago due to being messed around by unfriendly and unprofessional dentists but now I will never go anywhere else! Every member of staff I've met has been extremely polite and welcoming and the dentists consistently go above and beyond to ensure I'm getting the best treatment for my teeth and gums.
A marvellous team ,with such care and expertise . I have been a patient for about 20 years now ,and travel a fair way just to have such a caring ,competent dentist and excellent hygienist . They are by far the best dentist team in the south east and can sort any problem .Andrew Hopkins leads the most expert of staff who are so motivated and only too happy to do their very best for the patient .I was always terrified of dentists until I found Oakmead and cannot recommend highly enough .
Completely professional and friendly treatment. Not only is treatment excellent it is provided in such a way that puts you entirely at ease. Reception staff are equally efficient and courteous.
Extremely professional service and especially good with children and nervous patients.
Really good dentist and lovely people. Been going here for years and they have always had very good service and cared so much for me. I usually don't write reviews but I had my tooth removed today and I was a bit nervous before, but they were very reassuring and gentle that I wasn't nervous anymore! Very comfortable and good experience. 10/10 to Paul Cassidy and his lovely assistant :)))
My husband and I have always been extremely pleased with the dental treatment we receive. Mr Hopkins is a first class dentist with an extremely friendly manner and always put you at ease. All the staff are very friendly which makes our six monthly visits an "enjoyable" experience.
Seen at very short notice in an emergency and received first class treatment!!!
I can't recommend this practice highly enough. From the lovely warm welcome on arrival to the calm atmosphere in the treatment rooms, where time and care is taken to put one at ease and carefully explain all necessary procedures.
I've got nothing but praise for Oakmead Dental Care! Recently I decided to have my teeth whitened, and after a previous painful experience years ago (at my old dental practice) it wasn't something I was particularly looking forward to. However all my fears were soon eased after a brilliant consultation with Mr Hopkins. We spoke about ways to prevent sensitivity leading up to my treatment and how to ease the intensity during the course by alternating between the top and bottom tray each night. We opted for the lower strength whitening gel, I believe it was 6%, again this wasn't an option offered to me years back... I'm so pleased to say it wasn't painful at all! The results were surprisingly quick and even friends and family have mentioned how bright and white they look too! Thank you to everyone at Oakmead, from start to finish I can't fault their service. I'd also like to say how well they've dealt with things in light of covid. I felt completely safe and secure during each visit, all staff wore PPE and followed protocols to a very high standard, I'd highly recommend their services to anyone! Thank you :)
"I can highly recommend the whole team at Oakmead in East Grinstead. The dentist at my last practice was always rushed and rarely chatted. Oakmead Dental is completely different. They put you firmly in control and fully involve you in your treatment options and choices. This was such a refreshing change and has really helped to ease my anxiety."
Fantastic service ten out of ten . Always so kind and caring and putting you at ease . I have been going to Oakmead for over 26 years and now my two children go and love there visit to the dentist to see Andrew as he is so good with them.
Got to say I'm an awful nervous patient but James is the best had a wisdom tooth extracted to day did not feel a thing I actually had to ask if it was out took him about 30 seconds. I've been going here for over 15 years and never had a bad experience and always explains things and never judges you he always puts me at ease I would recommend oak mead dental to any one . Thank you
Very kid friendly, my nieces like them and will only go to them.
Andy fitted my Invisalign braces and the results are beyond what I could have imagined, I am so , so happy with my results! He also shaped them for me to make them look even more perfect. The staff were amazing and always helpful and polite, the all round service was perfect. I will always be going to Andy for all my future dental appointments, I literally can't stop smiling. Thank you
I would like to thank Mr Andrew Hopkins for all he has done on my teeth. I hadn't been too a dentist for nearly 40years, and my teeth were just so bad, I have a real phobio off dentist, but I found a dentist and Andrew is so calm, warm person, and caring, and has away with people like me who so scared. And he has made me less scared and I have new teeth and my life is much better I am still seeing Andrew for my last teeth to be put in. And I manage to go into his dentist on my own which I wouldn't off ever, but Andrew so nice and has made me more confident, thank you so much Andrew and being understanding on my fear off dentist Cathy barrett.
My family and I have been with Oakmead for many years now, and wouldn't hesitate to recommend to anybody. Mr Hopkins offers a thoroughly professional yet warm and friendly service. Even my 8yr old daughter left with a smile and no fear having had to spend 50 minutes in his chair for root canal treatment. My 6 monthly trip to see Jill the hygienist leaves me with what feels and looks like a new set of teeth. Thoroughly recommend this practice.
Oakmead is a brilliant dental practice and I highly recommend it. Andy Hopkins and his team provide exceptional professional dental care in a spotlessly clean, comfortable and caring environment. My family and I have been patients at Oakmead for many years and it's always a pleasure to attend our appointments.
We have been going to Oakmead for many years now - around 10!!! My 2 daughters have always been seen by Andy Hopkins and love their trips to see him. He has been excellent with them, making them feel comfortable and happy whilst very professionally checking their teeth and dealing with any problems along the way. My husband and I also see Andy and enjoy our visits as much as the kids! There is always a friendly welcome, efficient form filling and processing and a thorough, straightforward and honest service all round. I cannot recommend them highly enough.
The dangers of skipping dental appointments
Many people are skipping dental appointments due to current financial pressures, but this can lead to serious oral health problems, carrying an increased risk for additional costs in the future.